Welcome to Best Oil & Gas Solution LLC
Best Oil & Gas Solution LLC (BOGS), has emerged as a second generation Company established in the year 2008 in Sultanate of Oman to serve in the Oil & Gas sectors and other process facilities, with the main focus on execution of EPC projects and providing multi specialized services including maintenance disciplines. We have provided services to various clients with fast track projects, low cost and efficient operations with best quality. Our employees apply their technical skills and creative energy to complete the task well in time with optimum cost.

We have a dedicated team of more than 300+ personnel, consisting of professionally qualified and experienced Managers, Engineers, Supervisors and Work Crew, possessing work experience of more than 10 years who can manage the work under their entity. We are equipped with latest and highly sophisticated new Plant & Machineries, Tools & Tackles and Instruments.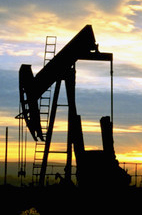 We Provide...
Flow line and Cross-country Pipeline construction (CS, CS+PE& GRE)
Fabrication & Installation of plant piping (CS, SS &DSS)
Design and Installation of Internal HDPE lining
Design and Construction of Storage Tanks)
Supply, Fabrication of MSV, Manifolds and Piping Skids
Erection and installation of Process facilities
Revamping of Process facilities
Gallery